AU Ralliart Colt – Changes between 2006 and 2008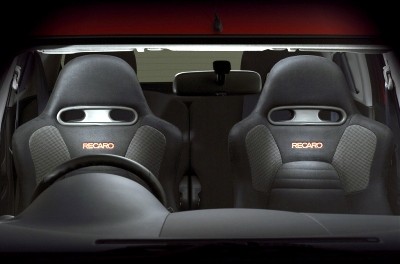 Specification changes
The 08 M/Y RG Colt Ralliart is based on the 07 M/Y RG Colt Ralliart with the following changes;
Alloy wheels have changed from 16×6.5JJ to 16×6.5J type.
06-07 wheels                                             08-10 wheels
Head lamp colour change from argent to bright.
06-07 headlights                                                08-10 headlights
Park brake lever is changed from leather type to urethane type with chrome coloured release button.
Recaro front seats have been replaced by Sports type front seats.
06-07 recaro seats (from evo 8 mr)                08-10 sports seats
Rear head rests have changed from large to small type.
Ashtray has been deleted.
Paint colour range has changed. Code for White Pearl (DA) has changed.
06-07 paint range  

08-10 paint range

Anything we've missed? Hit us up in the comments below!